---
How I met Amtrak President Mr. David Gunn
It's my 30th anniversary year with Amtrak. I was invited to attend a very special awards ceremony known as the President's Service & Safety Awards held in Los Angeles,CA on Oct. 15, 2003. The President's Service & Safety Awards this year travels all over the Amtrak system for the first time, which is a good ideal because more people can attend at a lower cost to the company.

Mr. David Gunn President of Amtrak and other high ranking Amtrak officials were present. Mr.Gunn went around the room to meet and congratulate everyone in attendance. He was very polite, cordial and full of energy for Amtrak.

Before his presentation Mr.Gunn stated this date Oct. 15, 2003 was his one year and five month anniversary with Amtrak. Mr.Gunn made a speech covering many topics from the condition of the tracks to the future of Amtrak. He said Amtrak passed the 24 million passenger ridership mark for the first time in it's history; everyone applauded. Mr. Gunn also said efforts to privatize Amtrak is a big mistake! At the end of his speech Mr. Gunn took questions from the audience, then lots of photos were taken, including the one below. It was great day for all!
---
Update on Nov.9,2005 Mr.Gunn was fired by the Bush appointed Amtrak board of directors.
---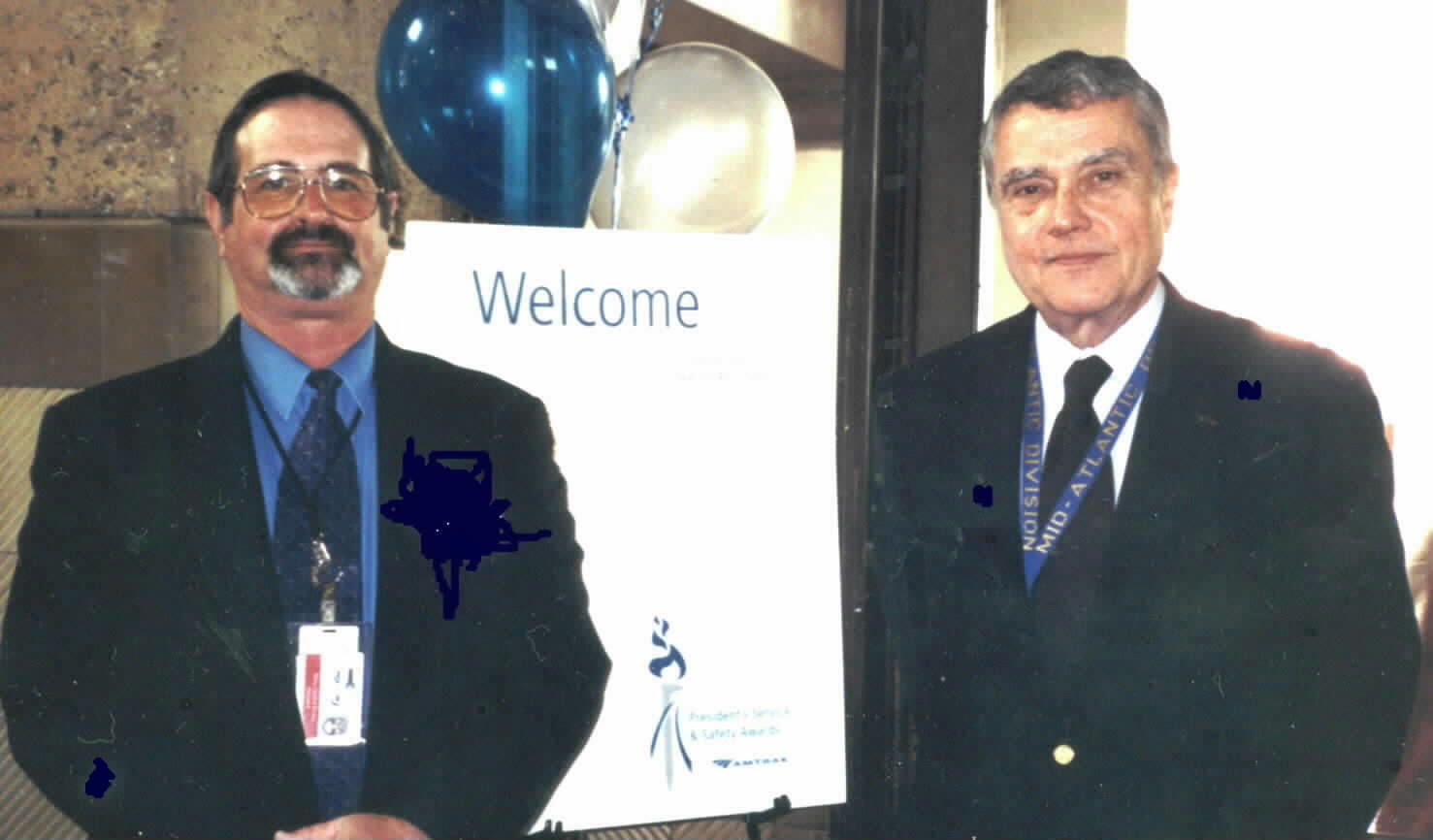 photo credit Mr. Irv Hirsch
Mr.Bob Stone Mr. David Gunn
Amtrak Operations Supervisor Amtrak President and CEO