God Bless America
Save Amtrak web site!
It's Good To Have You On Board!


---

Floridian was discontinued Oct, 1979 30 years ago.
Miami--St.Petersburg--Chicago
<Via>
Louisville-- Nashville--Birmingham--Montgomery--Jacksonville--Orlando--Tampa


---


All graphics will open for a larger view:
Front of route guide Intro Floridian Map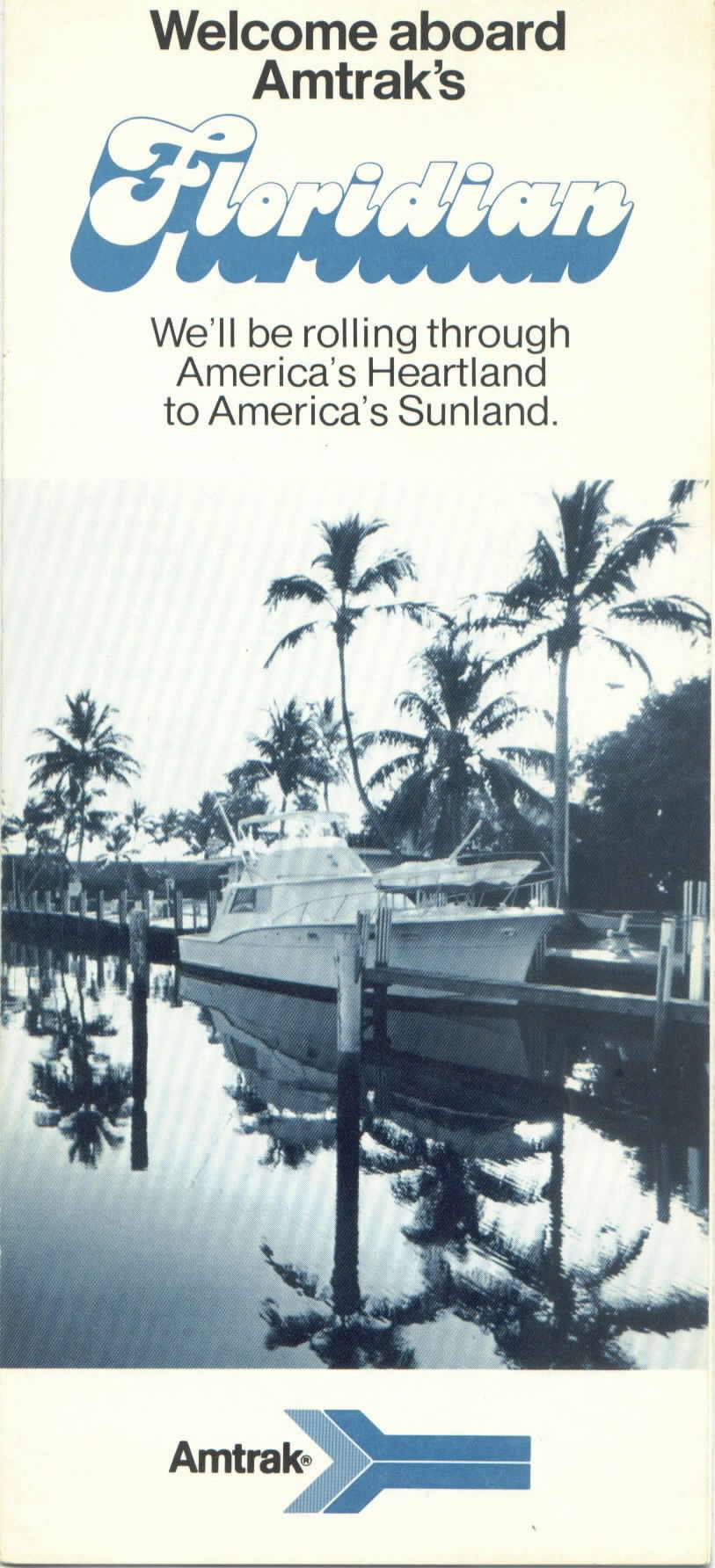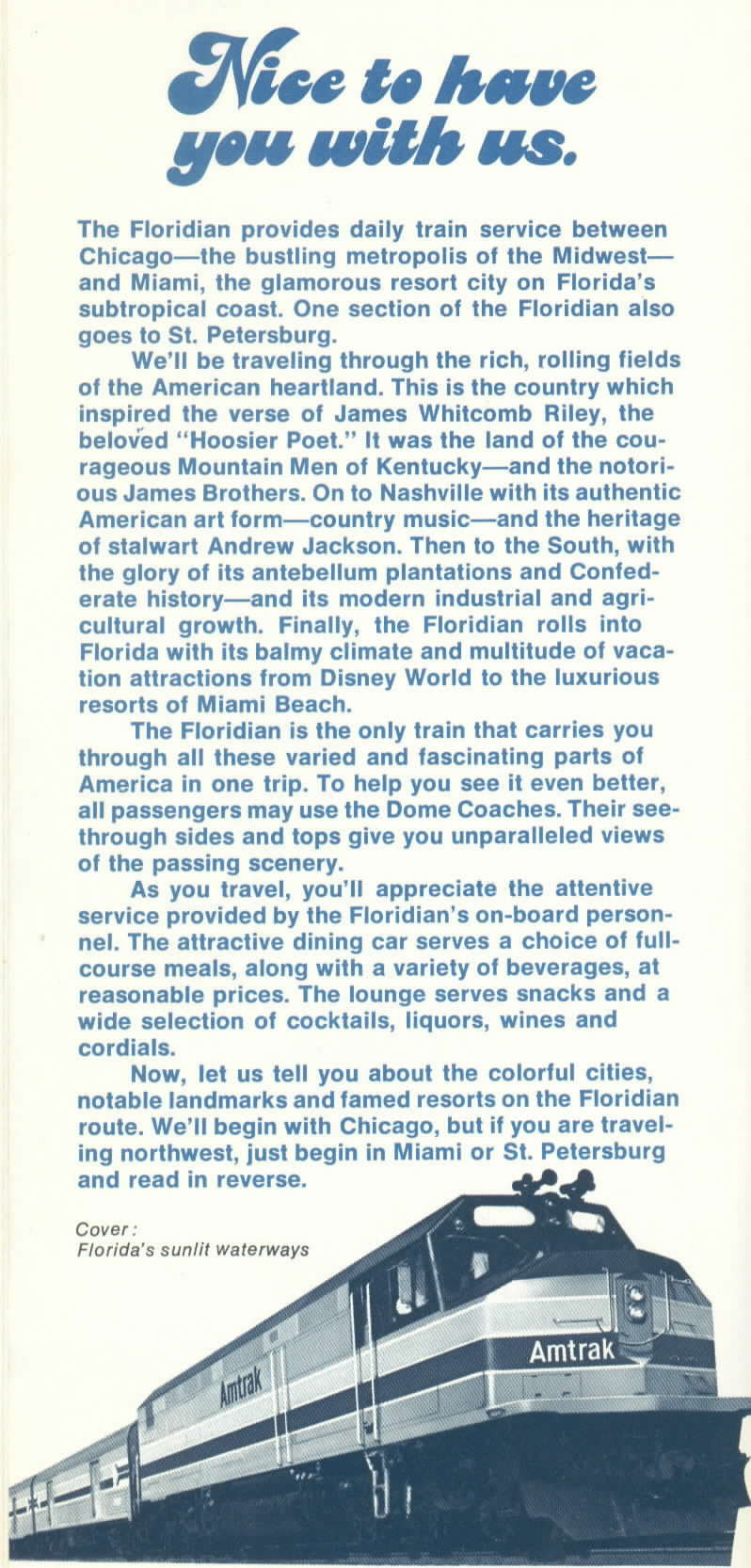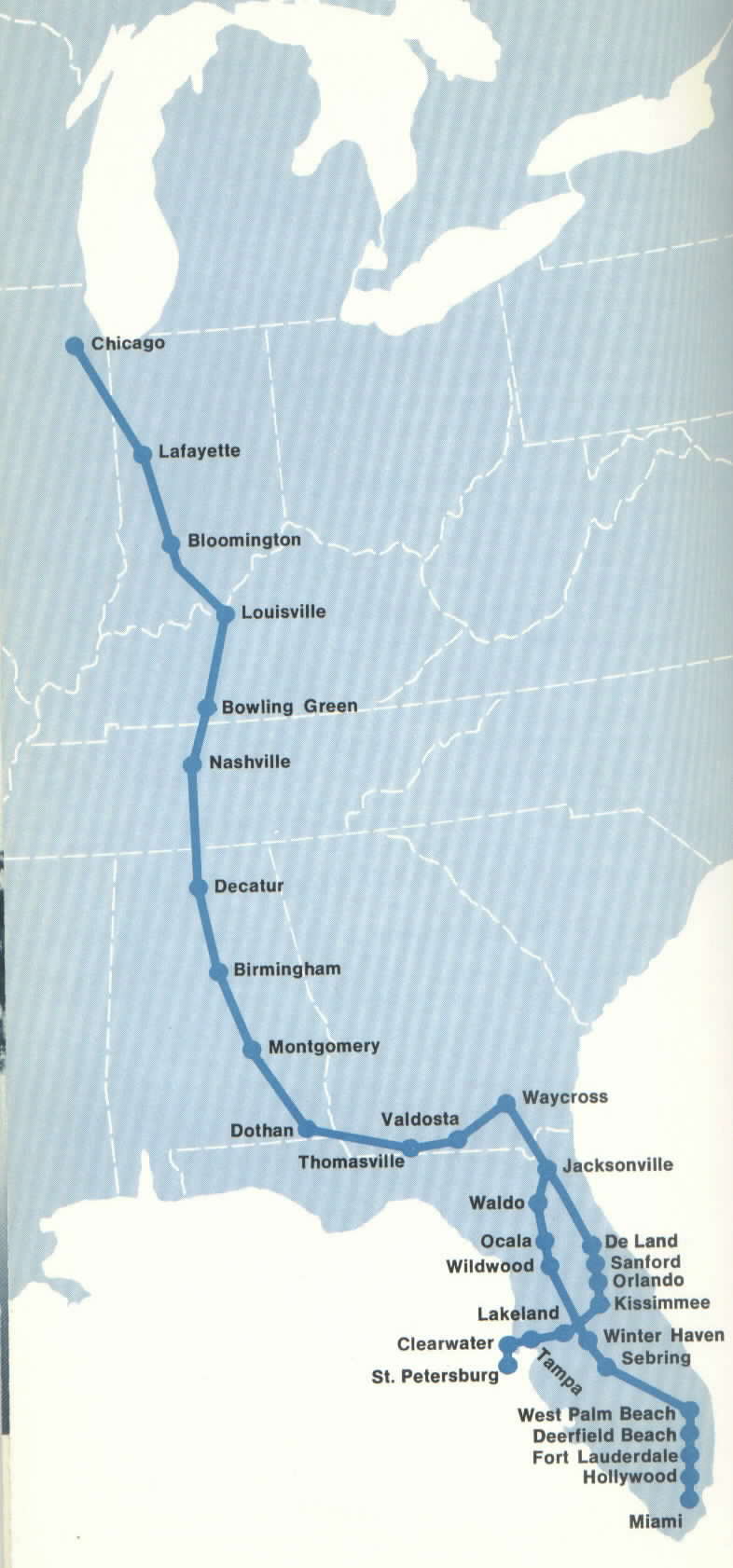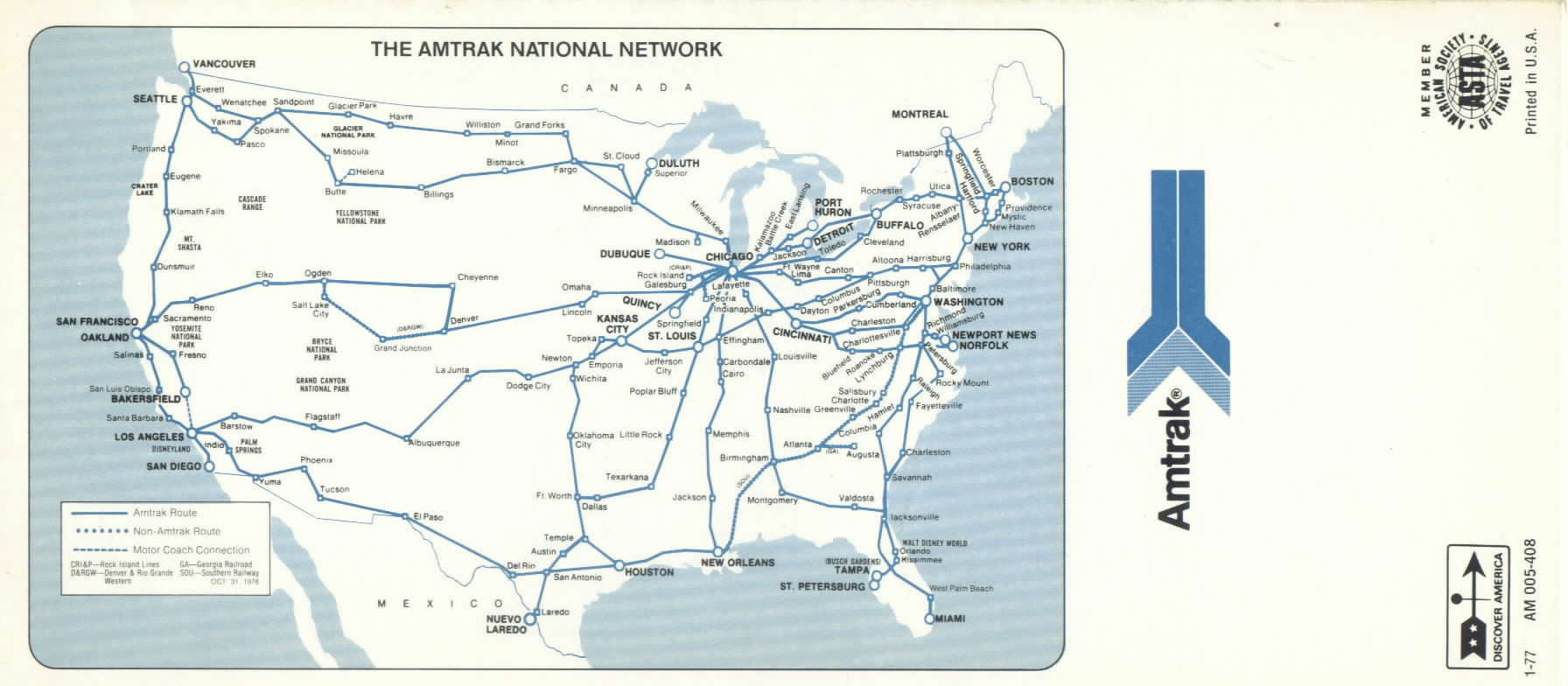 Amtrak system map Jan 1977

<<<Back to Save Amtrak Web Site:
This web site is not an official Amtrak web site. It is not managed owned or paid for by Amtrak. If your looking for the official Amtrak web site click on this link http://www.amtrak.com.